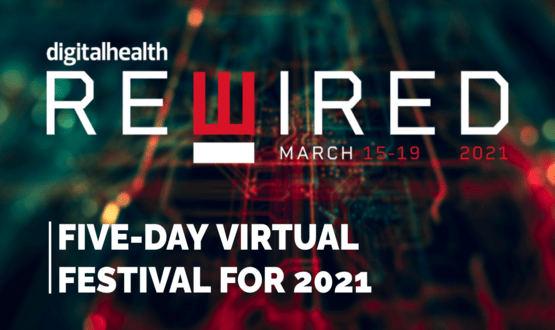 For the first time, ADI attended the DigitalHealth Rewired event on 15 – 19th March. The week-long event was a chance for healthcare professionals and industry leaders to debate the hottest topics and provide a perfect platform for vendors, like ADI, to discuss and showcase their latest innovations.
Over the 5-day event there were over 170 seminar sessions with topics ranging from Connected Care, AI, NHS Interoperability, Digital Transformation and of course how the NHS have coped with the COVID-19 pandemic. One of the consistent themes throughout, focused on if digital advancements such as virtual appointments and remote monitoring will continue in such volumes post COVID. The leadership summit was very thought-provoking too, we heard from the leaders of NHSX and NHS Digital as well as other service leaders from across the healthcare industry. They discussed how people are the key to organisational change, and therefore it is essential to improve the responsibility of CIO's and CCIO's to influence organisational change in the present environment.
ADI's virtual booth had many visitors, and we were excited to discuss the capabilities MyPathway has to offer with several different decision makers. Our head of business development, Richard Mangeolles, had several conversations with delegates, ranging from CIO's, CCIOs, nurses and digital specialists. Across the 5 days ADI formed many new contacts and potential relationships, as well as having invaluable conversations with thought leaders and fellow digital enthusiasts.
One of the highlights of Rewired was the announcement from Matt Hancock (Health Secretary) who publicised the second cohort of trusts selected for NHSX's digital aspirant programme, with another 25 trusts allocated £250,000 each in "seed funding" for "drawing up digital strategies and business cases", according to NHSX. This certainly gained the audiences attention with the excitement that more investment is to be made into digital health.
Overall Rewired 2021 was a great success, it was extremely insightful, and we learnt a lot, and we are looking forward to developing all those new and existing relationships we made across the week.