Supported Self-Management
Supported self-management enables services to encourage, support and empower patients to manage their ongoing health conditions themselves.
The patient list is uploaded into the clinical portal. This can be a specific patient list or an entire patient cohort.
Communication to register for MyPathway is sent to patient(s) via email, SMS or letter.
The patient registers for MyPathway via web browser or they can download the MyPathway app. Registering for MyPathway takes approx. 1 minute.
The patient receives a Welcome to MyPathway personalised message.
The patient is sent a questionnaires about their condition, for clinicians to review in the clinical portal.
Self-management exercises and activities are suggested, and the patient selects the ones they want to create their self-management plan.
The patient has easy access to personalised resources to support self-management.
The clinician can review the patients results remotely.
The patient can elect to continue to use the platform long-term, to use for self-management and have their outcomes monitored.
How self-management can be implemented within your service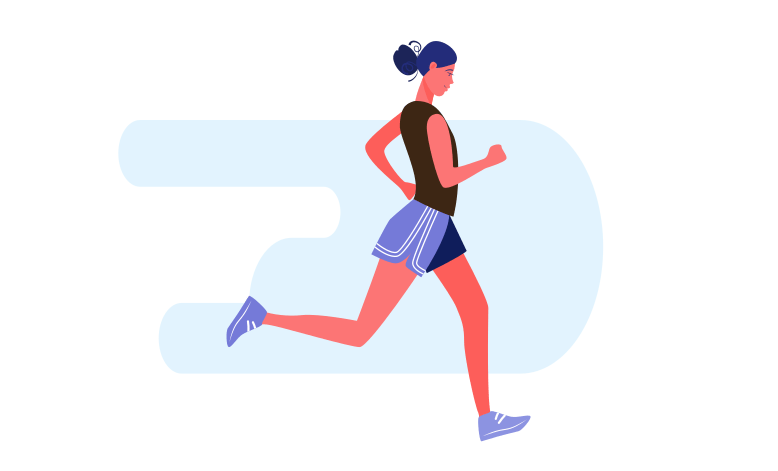 Musculoskeletal supported self-management
Patients are able to access a wide range of support resources with MyPathway MSK Supported Self-management (SSM). This helps them to create their own activity and goal-setting programmes.
Firstly, patients are triaged via symptom-based questionnaires to check their suitability for the programme. After that, suitable candidates will choose a series of daily/weekly exercises to make up their self-management plan. Daily app push notifications help patients to achieve and track their targets. Following the completion of the programme, patient results are sent to their practitioner who will discharge or refer onwards depending on the results. Patients will have the option to continue using the platform if required.
MyPathway Persistent Pain empowers patients by providing them with the tools to self-manage their care. Patients are invited to co-design their own self-management programme, specifically tailored to their needs.
Once registered, patients are asked to complete a series of questionnaires to assess their personal pain experience. These questionnaires will take into account physical activity levels, sleep patterns, mood and energy levels. They will also assess the patient's confidence in dealing with their pain.
Following these initial questionnaires, MyPathway will help patients to produce their own pain management goals by selecting weekly exercises and consulting helpful resources. Clinicians will review their patient's questionnaires and goals and track their progress to assist in their development. They can then identify the impact of pain on the patient's physical, emotional and social wellbeing.