ADI secures funding as pandemic boosts demand for MyPathway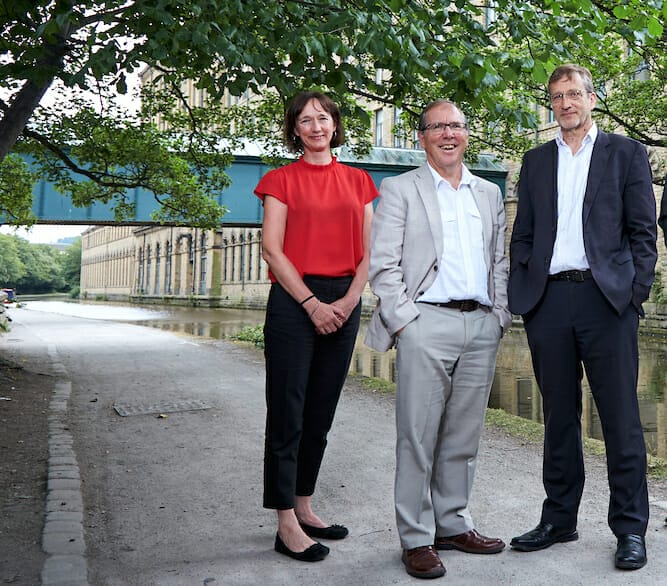 Press Release, 03 September 2020:
"A healthtech business with an app that helps patients communicate with clinicians remotely has raised a further £2m to help expand its use.
Advanced Digital Innovation (ADI) has raised funding from NPIF – Mercia Equity Finance, which is managed by Mercia and is part of the Northern Powerhouse Investment Fund, the UK government's Future Fund and its Chair and founder Bob Gomersall.
The company says the pandemic has boosted interest in its MyPathway app, which removes the need for appointment letters and calls, allowing patients to agree care plans with clinicians, who can then monitor their progress and receive feedback.
Over 55,000 patients are now signed up to the system, which is already used in hospitals in Sheffield, the North West and Essex, and most recently has been adopted in Leeds. The company has completed a successful initial trial in Northern Ireland.
The investment will allow ADI to enhance the product to make it easier for patients to sign up remotely and to achieve further accreditations to extend its use in other areas of the NHS. The company, which currently employs 15 staff, is planning to create 20 new jobs in Yorkshire in the next 12 months.
John Eaglesham, CEO, said: "MyPathway has really proved its worth during the lockdown. With routine appointments having to be cancelled, it has made it so much easier for hospitals to communicate with patients and keep track of their condition.
"The pandemic has also led to a major shift in mindset as clinicians and GPs recognise there is not always a need to see patients in person and are more open to new technology. Ultimately this will lead to lower costs and, since MyPathway increases feedback from patients, will allow better evaluation of care pathways and more effective treatment."
Will Schaffer, Investment Manager with Mercia, said: "Healthcare has entered the digital era as the pandemic has driven a change in working practices. MyPathway revolutionises the relationship between patients and healthcare providers, saving time and money and making the patient's healthcare journey much easier to manage. The investment will allow ADI to increase uptake and extend its reach to other parts of the healthcare system."
Grant Peggie, Director at the British Business Bank, said: "NPIF has a strong track record of supporting innovative companies in the Northern healthtech sector by providing investment. This investment in ADI helps us to build on this trend, as NPIF continues its commitment to investing in ambitious Northern businesses across a host of emerging and traditional sectors. It is our aim to support growing businesses and boost the Northern economy as a result."
David Strachan and Lucy Holroyd of Schofield Sweeny provided legal advice to the company on the investment while Adrian Ballam of Ward Hadaway acted for the Fund.
The Northern Powerhouse Investment Fund project is supported financially by the European Union using funding from the European Regional Development Fund (ERDF) as part of the European Structural and Investment Funds Growth Programme 2014-2020 and the European Investment Bank."
For more information contact us.