people in the UK
afftected by
Motor Neuron Disease
more likely to
be affected by
Motor Neuron Disease
adults in the UK
affected by
Motor Neuron Disease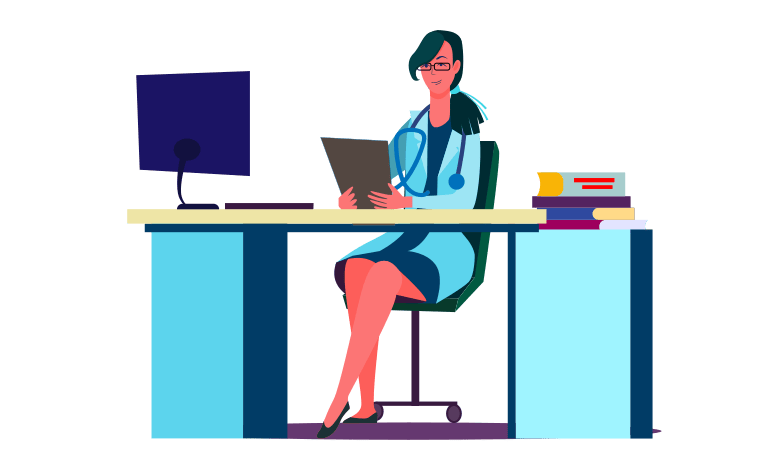 Motor neuron disease (MND) is a debilitating condition that affects the brain and nerves. It causes the muscles to weaken by progressively damaging the nervous system and affects up to 1 in 300 people in the UK. Whilst there is no cure for MND and progression is inevitable, there are treatments available to help manage the disease and minimise the impact it has on a person's daily life.
MyPathway enables MND centres to monitor and manage their patients by reviewing health questionnaire responses and test results through a digital portal. This allows clinicians to provide their usual high quality, specialist care remotely, without the need for long distance travel or lengthy waiting times.
Telehealth in Motor Neuron Disease (TiM) on MyPathway is a result of the partnership between ADI, the University of Sheffield's Institute for Translational Research (SITraN) and Sheffield Teaching Hospital with funding provided by MND Scotland.
TiM on MyPathway connects patients living with MND to their healthcare provider and allows patients to be monitored and supported from the comfort of their own homes, via a web browser or mobile app.
The platform allows patients and their caregivers to report their progress and symptoms using a remote digital application. Clinicians are then alerted to any concerns or changes in their patient's condition. Patients will be able to access specially developed information leaflets and resources designed to help them manage their condition.
TiM on MyPathway encourages patients to complete weekly questionnaires, designed to track their mental wellbeing, as well as their appetite. Clinicians are then able to assess the data and action the appropriate intervention if the patient's health needs should change at any point.
Motor Neuron Disease does not always affect just one person, carers are also invited to create an account, so their health and wellbeing can be monitored. TiM on MyPathway specifically reaches out to the carer, because we understand that carers are a significant part of the patient's healthcare team.
Whilst much of the app is built arround self-management, patients can also attend virtual appointments with their consultant. These appointments are often more productive as a result of the patient data gathered via the digital portal.
Whilst the transformation to remote monitoring has been accelerated by COVID-19, it's becoming clear that this approach to care is here for the long-term. Specialised remote monitoring is making a real difference to those living with MND and is ensuring that they will continue to receive the highest quality of care.
Patient registers for TiM on MyPathway via the app or web browser.
Patient is sent weekly questionnaires regarding the state of their health.
Carers can also create an account, they are sent two weekly questionnaires to assess how they are managing
Relevant information and resources are allocated through the app automatically.
Clinician reviews the patients results remotely and can contact patient via messaging service, action interventions, allocate support resources and manually action questions, questionnaires and prompts at any time.