Cardiovascular and Respiratory
deaths caused by
heart and circulatory
disease
people live with heart
and circulatory disease
hospital admissions
each year due to
heart attacks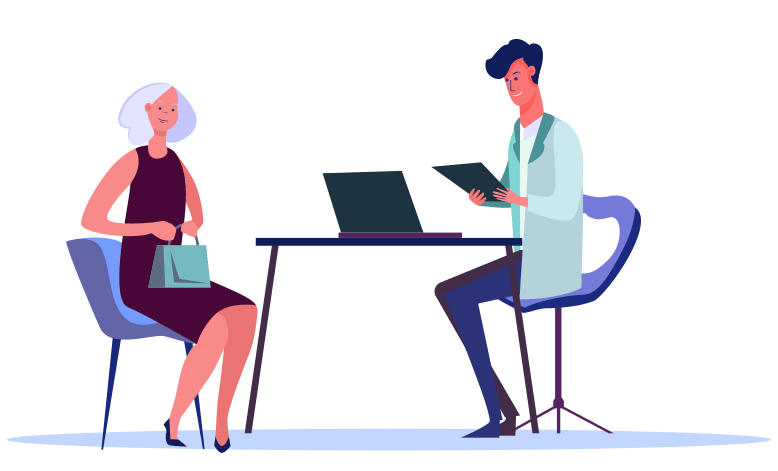 Cardiovascular disease (CVD) affects around seven million people in the UK and is a leading cause of disability and death.
Part of the NHS Long-term Plan is "supported self-management", a commitment to make personalised care a standard across the health and care system. The plan identifies cardiovascular disease as a clinical priority and the single biggest condition where lives can be saved over the next decade.
MyPathway Telemonitoring within Cardiovascular and Respiratory service
Within the Cardiology and respiratory service, clinicians need to capture simple physiological metrics and qualitative data from across the wider patient populations. Initial physiological parameters of interest include blood pressure, heart rate, weight, and blood oxygen levels. MyPathway Telemonitoring can remotely monitor these key physiological parameters from patients to help assess risk and priorities for intervention. MyPathway ensures a coherent approach across multiple departments and deliver results reliably and efficiently.
MyPathway enables a seamless approach where patients can have their wellbeing monitored effectively and their care needs delivered efficiently. Patients are also empowered to play a more significant role in their own care. Patients interact with the app by answering questionnaires, track their goals such as their step count and input their data such as blood pressure, weight, Oxygen (SpO2) and heart rate. This enables clinicians to monitor their patients remotely and with real time data, facilitating a more accurate patient review and can offer remote assistance to patients to problem-solve and adhere to therapeutic treatments. Patients also have access to personalised resources which provides support and useful information.
Patient registers for MyPathway via the app or web browser and is provided with a CE-marked device.
Patient receives a welcome message, followed by an emPHasis10 questionnaire to complete, of which clinicians can review in the clinical portal.
General information about the programme and linked resources are available on the app.

Patients are asked to add their measurements regularly into the app, such as Blood Pressure, Weight, Oxygen (SpO2) and Heart Rate.
Goals appear on the patient's timeline for activity tracking at set intervals.
Clinicians can review patients progress and measurements via the clinical portal.