ADI Health acknowledges and understands the role our company and our employees have in contributing to a better future. We employ a wide range of highly skilled, experienced professionals. Our team operate with a high level of integrity, absolute confidentiality and to the very highest ethical standards at all times.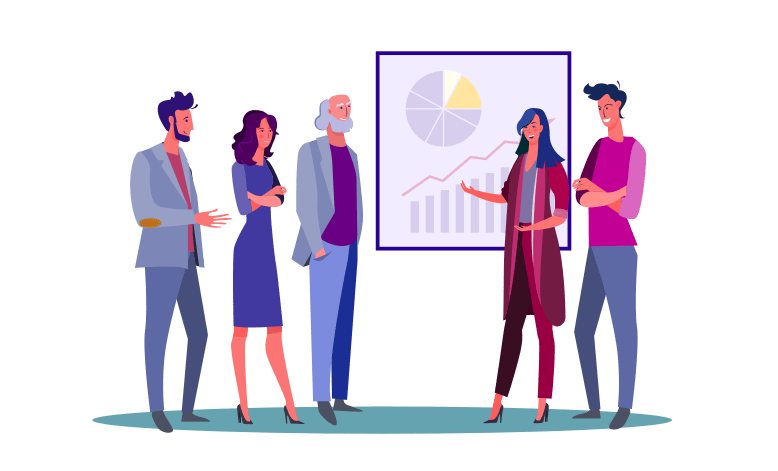 John Eaglesham
Chief Executive
John is focused on delivering exceptional, innovative solutions to ADI's customers. He is passionate about using digital technology to benefit and empower patients and the broader community. He is internationally recognised as a digital health innovator and has consulted for a number of FTSE 250 companies. John has driven ADI from its origins in the not-for-profit sector to its current position as a key supplier to the NHS. Previously he has led product delivery and engineering for Pace – the UK market leader in TV set-top boxes.
Judith Clarkson
Commercial Director
With 27 years commercial experience in a range of industries, Judith joined ADI in 2017 from Virtual College, bringing experience of rapid growth with disruptive technologies. She has led the flagship deployment of MyPathway across Sheffield City Hospitals and in North West Boroughs Healthcare NHS Foundation Trust. Currently Judith is leading the provision of MyPathway to support several health and social care organisations with COVID-19. Her professional background includes senior positions with Toyota and Crosslee PLC.
Darren Wedgwood
Technical Director
Darren joined ADI as Technical Director in 2020, to lead and grow the technical functions across the company. Darren's 30 year career in engineering spans semiconductors, cyber-security and healthcare sectors and he brings expertise in scaling up software engineering teams, refining and maturing software engineering processes, and coaching and developing technical staff.
Darren is an advocate of agile methodologies and is an experienced Scrum Coach, Scrum Master and Scaled Agilist. He has previously held senior management roles at SystemC, BeyondTrust, AppSense and Motorola. At SystemC Darren was responsible for development of their class leading PAS system, and supporting its sale into the NHS. Darren has broad experience in driving agile maturity and managing globally distributed development organisations consisting of both in-house and out-sourced teams.
Darren is a graduate of the University of Edinburgh, and outside work enjoys spending time outside on long walks with his family and their two dogs.
Sally Abbatt
Strategy Director
Sally is a key member of the management team and began working with ADI in 2010 initially as company financial controller in 2011, moving to Operations Manager in 2017 and is now ADI's Strategy Director working with the team to deliver the business strategic objectives.
Sally successfully managed ADI's financial transition from the original not-for-profit entity through to the current fully commercialised organisation and co-ordinated the first two rounds of investment. She has brought consistency and process to the business with an analytical and logical approach.
Sally also works with the Chair, Bob Gomersall, across all his businesses.
Richard Marlow
Finance Director
Richard joined ADI as Finance Director in July 2020. Having qualified as an accountant and working in Corporate Finance at Deloitte, he spent 8 years as Finance Director at Abingdon Health. Richard left Abingdon Health at the time of its AIM IPO to focus on early-stage technology companies developing solutions for the healthcare sector. Outside work, Richard enjoys all sports, particularly skiing and cricket, but is increasingly more of a spectator than a participant.
Bob is a highly successful entrepreneur, company director and technologist. He founded the pioneering e-assesment company – BTL Group – in 1985 and one of the World's first e-learning companies – Virtual College – in 1995. Bob is still involved with both companies as shareholder and director. Having grown both businesses from scratch, their combined turnover is over £30M. Virtual College has recently registered its 4 millionth learner, and BTL has just won the Queens Award for Enterprise for International Growth.
Keith Myers
Non-executive Director
Keith is CEO of BTL Group Limited – having led the company in an executive capacity through its rapid growth period since 2000. His professional background is in operations and finance with high-growth businesses.
Phil Webb
Non-executive Director
Phil has over 20 years' experience working in the telecoms and healthcare sectors for companies such as EMIS Group, Cable & Wireless, BP, Plusnet, BT and Logica.
Whilst at EMIS Group Phil was responsible for large teams in the UK and India delivering highly strategic initiatives.
Mike is a prominent thought leader and consultant to the NHS, supporting system-wide leadership groups. He was previously the chief executive of the NHS Confederation, North West England Strategic Health Authority (SHA), West Yorkshire and South Yorkshire SHAs, Tees Health Authority and Head of Primary Care at the Department of Health.
Michelle Partis
Clinical Safety Officer